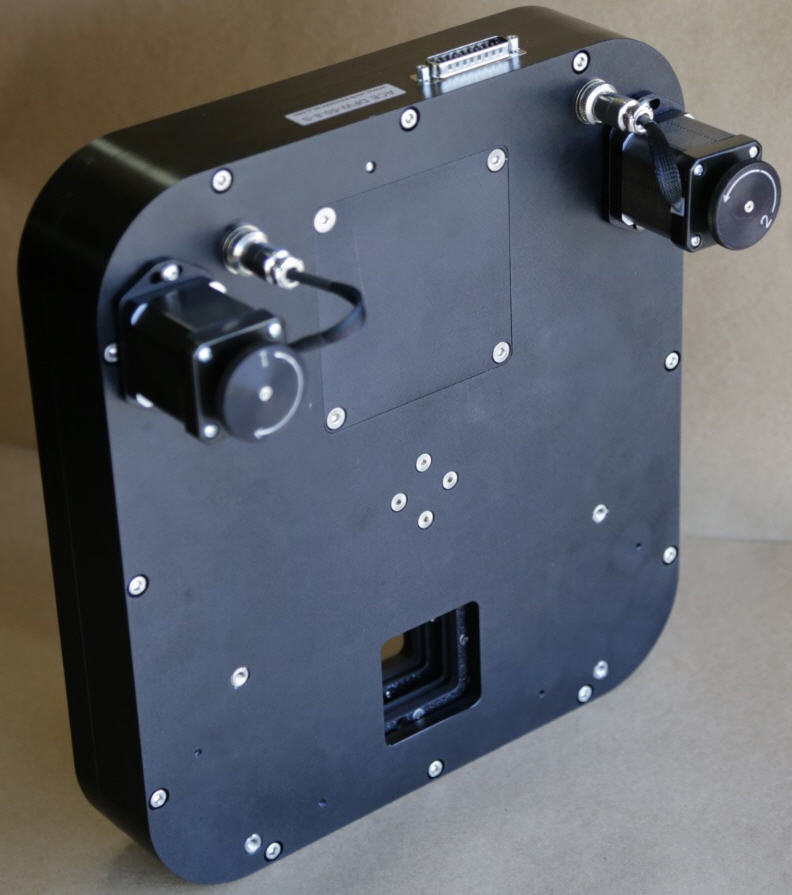 Astronomical Consultants & Equipment has been custom manufacturing filter wheels for over 20 years. We have standard designs to accommodate 25 mm, 50 mm, 75 mm and 100 mm filters. The glass filters are held in jackets that allow easy insertion and removal when on the telescope or optical bench. The jackets can be machined to accommodate both round and square filters so we can provide a solution that fits your requirements.
Our filter boxes are designed to take very heavy cryogenic cameras, weighing 15kg or more.
Key Benefits
Single or double-stack wheels
Housed in a box or available for bench-mounting with or without the box
Low profile and low mass due to CNC machining
Absolute encoder system with precision bearing spring detent lock
Most ACE models are available with 9 µm repeatability for perfect flat fielding
Oversized axles with precision radial bearings (40 mm bore or larger typical)
Available for control through Maxim-DL image processing and data acquisition software
Available with motors specified by customer for integration into other equipment
Custom interface plates to telescope and camera, or use standard T-thread mount
Very high speed filter change available upon request (0.3 to 1 second)
Our most popular filter wheel models feature two filter wheels stacked together in a single unit. This makes it possible to pack many filter wheels into a small space, which reduces the need for instrument changes and makes a wider range of research projects possible.
The wheels deploy 40 mm bore precision ball bearing races and are locked in place by a spring-loaded detent. When the wheels are not turning there is no power on the device, ensuring the best thermal conditions. Typical repeatability is less than 9 microns. This ensures the best flat fields and image processing for your data.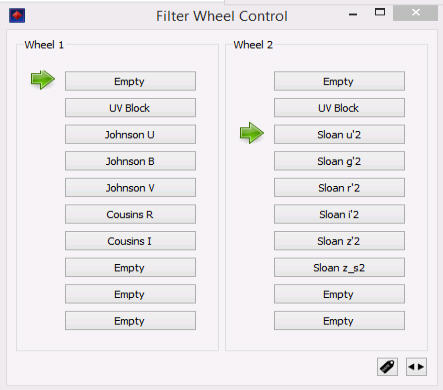 Our software automatically installs ASCOM drivers and is compatible with any ASCOM compliant application. In addition we provide a command library for those customers wishing to integrate ACE filter wheels into their own custom software.